Free delivery ( 35$+) - Next day delivery in Mtl in the rapid zone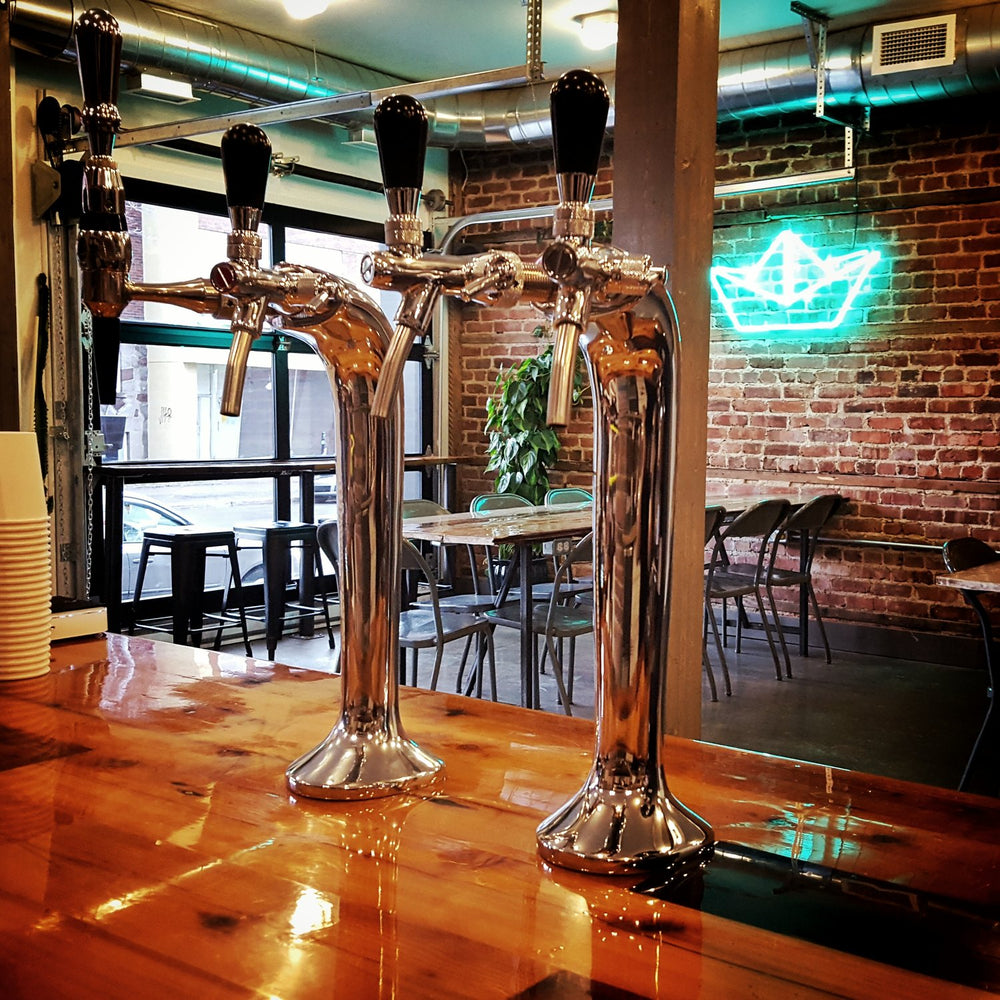 The OG
PAQUEBOT BÉLANGER
THE PAQUEBOT ADVENTURE, SIMON-LOUIS AND SAMUEL'S INITIAL PROJECT, BEGINS HERE, ON BÉLANGER STREET IN JULY 2015. THE FIRST CAFÉ ON THE ISLAND OF MONTREAL TO OFFER NITRO COLD BREW, THE PLACE QUICKLY ATTRACTS PEOPLE FROM THE NEIGHBORHOOD, WHO ENJOY RETURNING FOR EXCEPTIONAL SERVICE AND OTHER UNUSUAL HOMEMADE QUALITY DRINKS, SUCH AS THE FAMOUS CAFELIMO. A MUST-VISIT IN ROSEMONT PETITE-PATRIE.
2017 Th3rdwave Coffee of the year
2018 Th3rdwave Brewbar of the year
2019 Th3rdwave  Eco-friendly coffee of the year
2020 Th3rdwave  Coffee-Wine bar of the year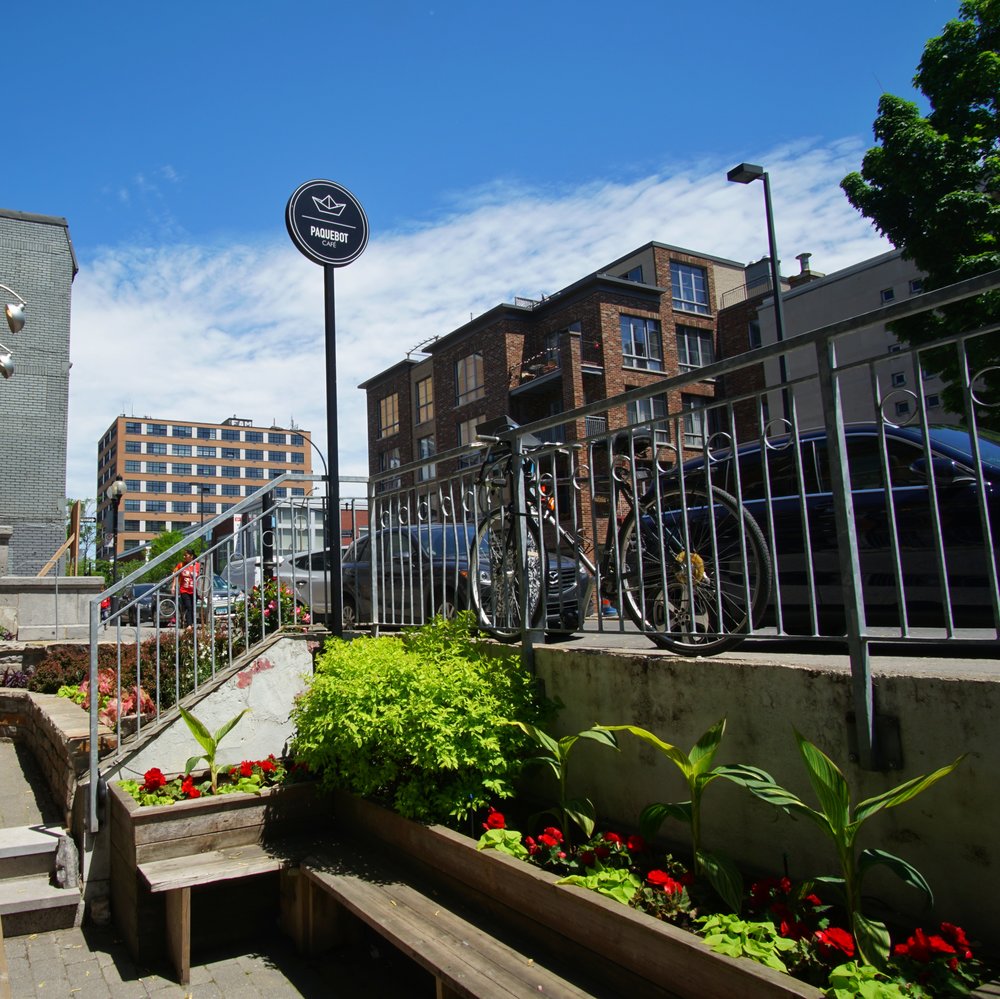 2PAQ
PAQUEBOT MONT-ROYAL
WITH THE WIND IN THEIR SAILS AND THE ADDITION OF A NEW PARTNER AND ROASTER, EDWIN CHARETON, FOUNDER OF ZAB, THE NEW TRIO BECOMES THE OWNERS OF CAFÉ PLUME IN DECEMBER 2017 AND ANCHORS THE SECOND PAQUEBOT (AFFECTIONATELY NAMED THE 2PAQ BY THOSE CLOSE TO IT). AT THE FOOT OF THE FAMOUS MONT-ROYAL AND ITS LIVELY AVENUE, PEOPLE LOVE TO GATHER THERE, STUDY, OR SIMPLY TAKE THEIR FIRST SIP OF MORNING COFFEE.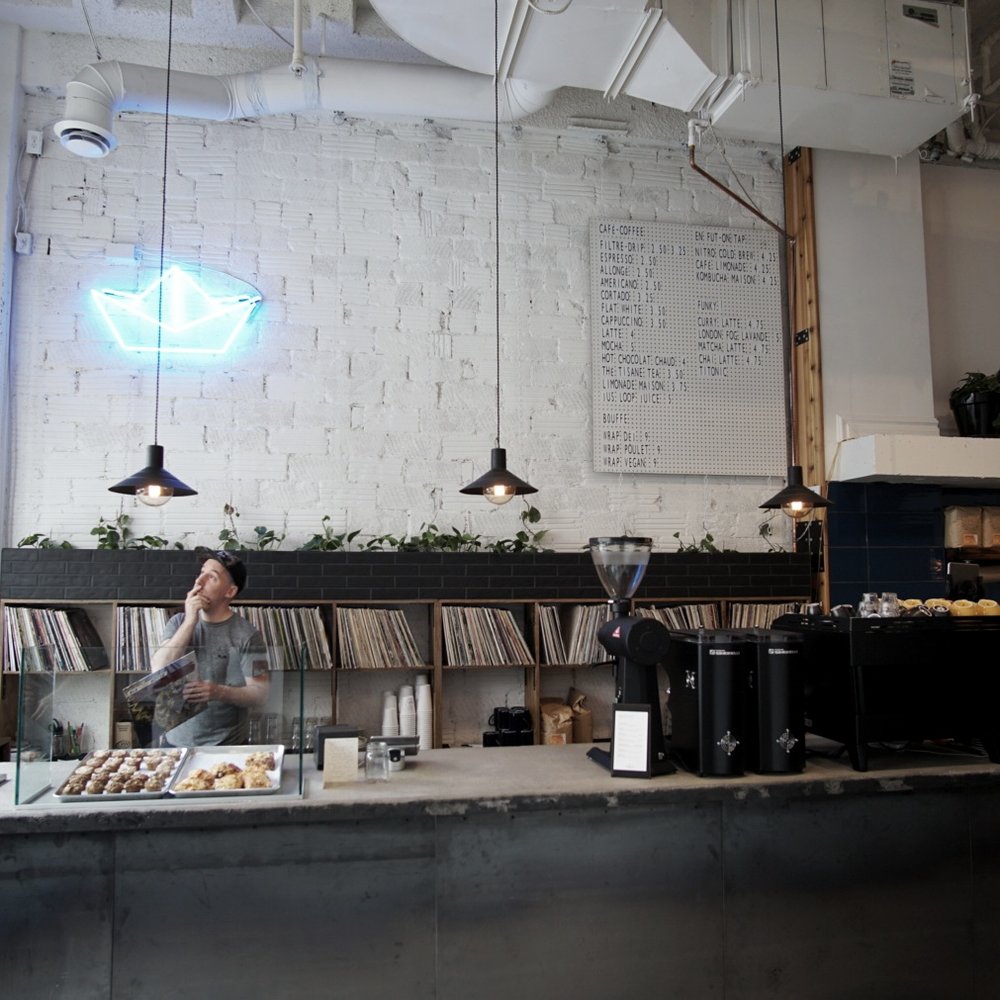 Old Paq
PAQUEBOT VIEUX-MTL
THIRD CAFÉ OF A BEAUTIFUL AND EXPANDING FAMILY, THE PAQUEBOT DU VIEUX HAS BEEN OPEN SINCE MAY 2018. SPOILED BY A LOYAL CUSTOMER BASE, THE TEAM IS PROUD TO SAIL NOT FAR FROM THE ST. LAWRENCE RIVER AND SHARE ITS RICH COFFEE ADVENTURE WITH ALL THE WORKERS, TOURISTS, AND RESIDENTS OF THE NEIGHBORHOOD.
2018 Th3rdwave Coffee shop of the year
2018 Th3rdwave Best new coffee shop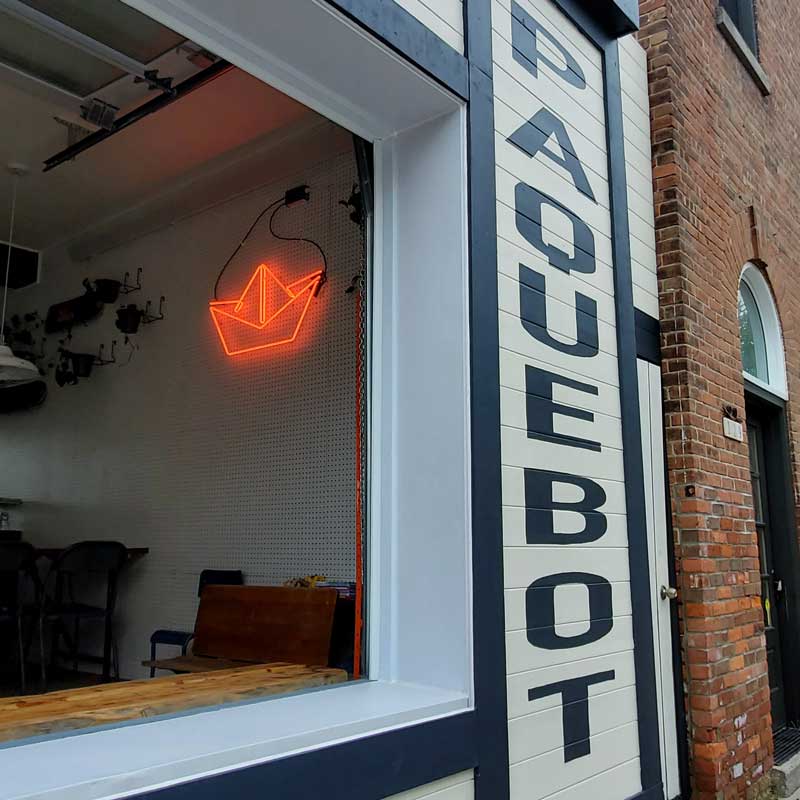 PAQG
PAQUEBOT GASPÉ
WHAT COULD BE MORE NATURAL THAN A PAQUEBOT BY THE SEASIDE?! LOCATED ON RUE DE LA REINE IN GASPÉ, PAQUEBOT GASPÉ OPENS ITS DOORS AT THE END OF SUMMER 2021. A SOUGHT-AFTER DESTINATION FOR TRAVELERS AND AN ECONOMIC HUB OF THE REGION, THE GASPÉ PENINSULA IS ESPECIALLY KNOWN FOR ITS MANY BEACHES AND BEAUTIFUL FORILLON PARK. FANS OF PAQUEBOT CAN NOW QUENCH THEIR THIRST FROM ONE END OF THE PROVINCE TO THE OTHER!