Free delivery ( 35$+) - Next day delivery in Mtl in the rapid zone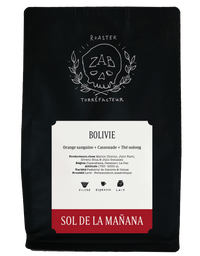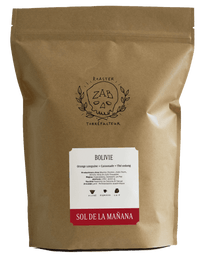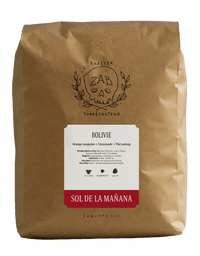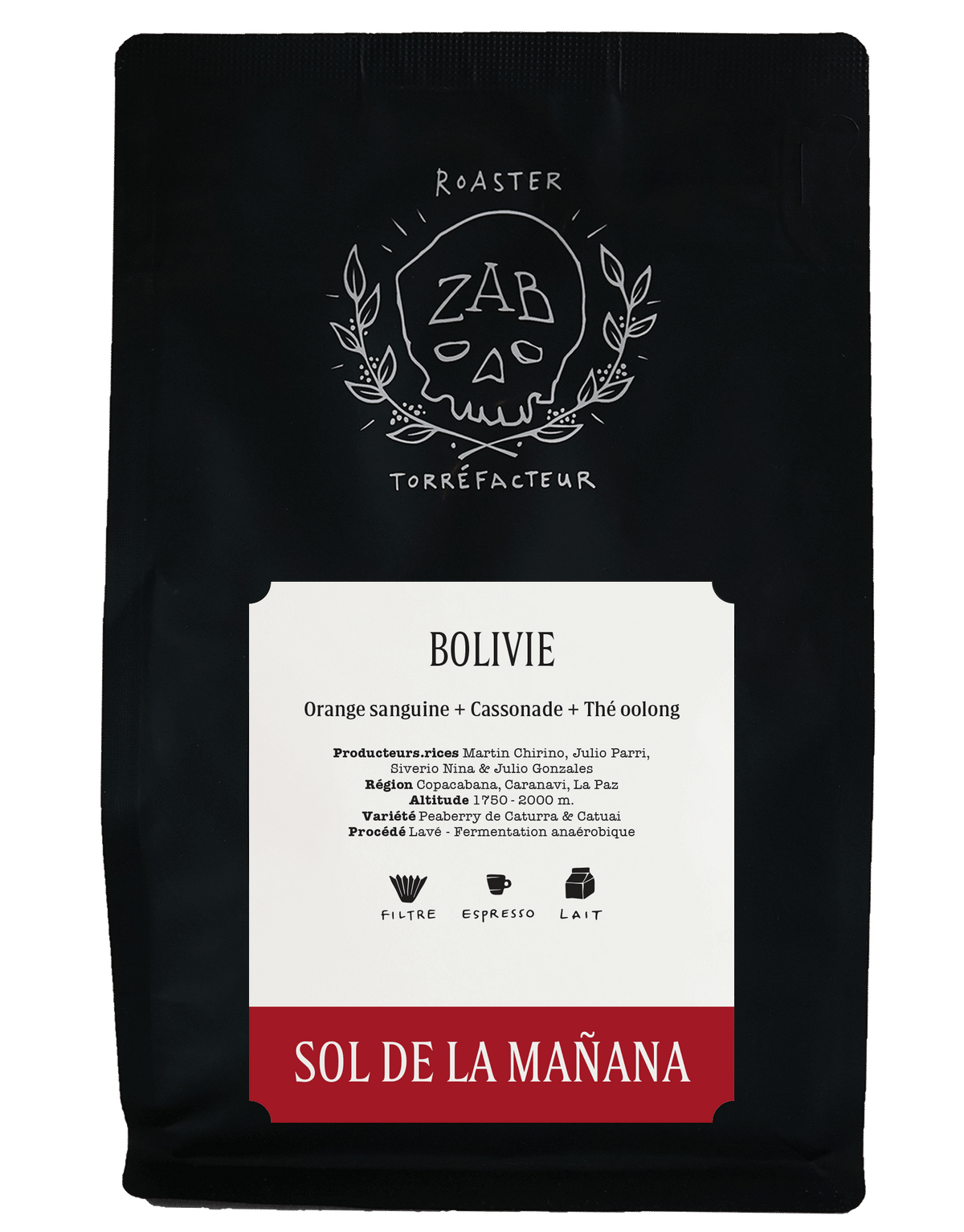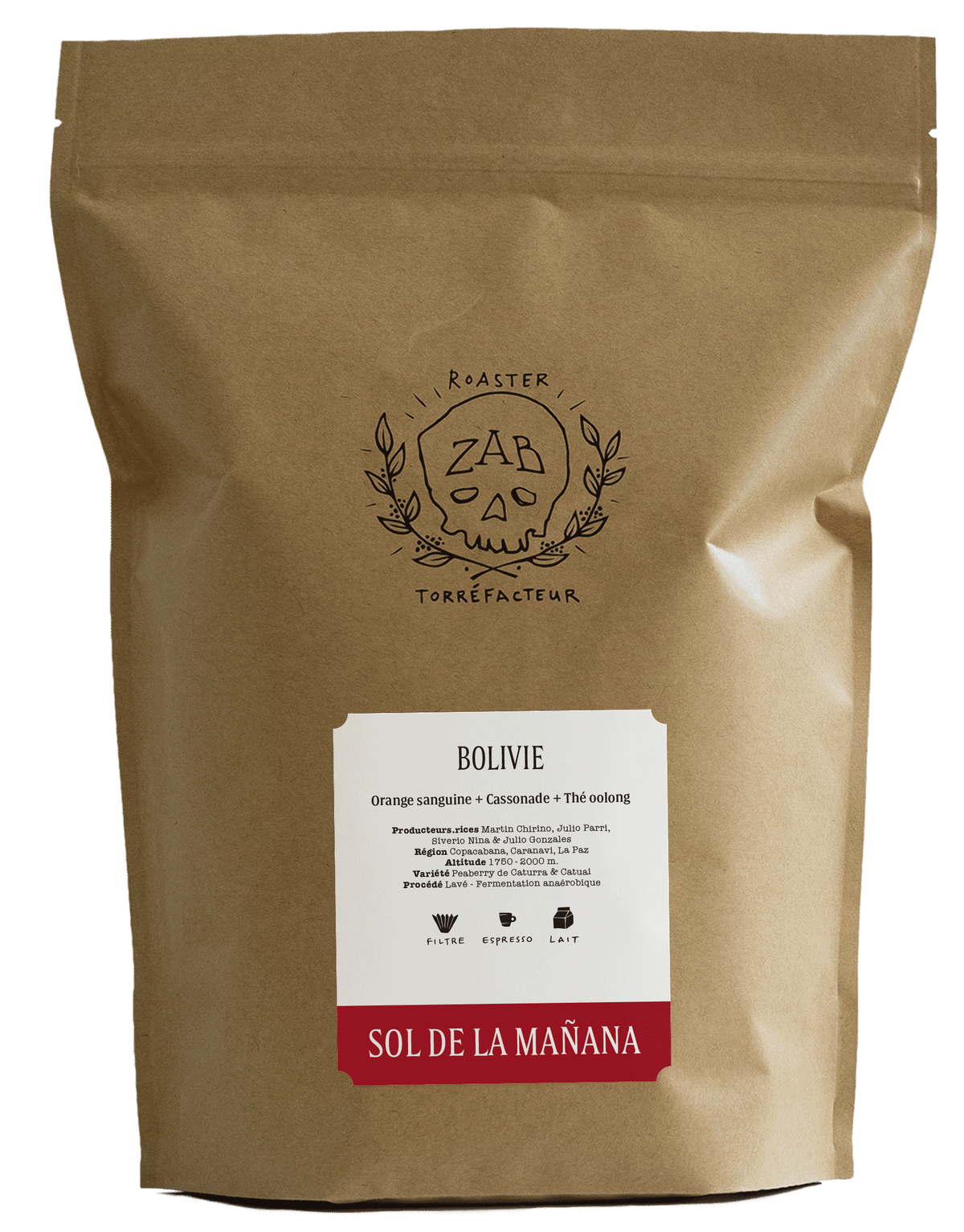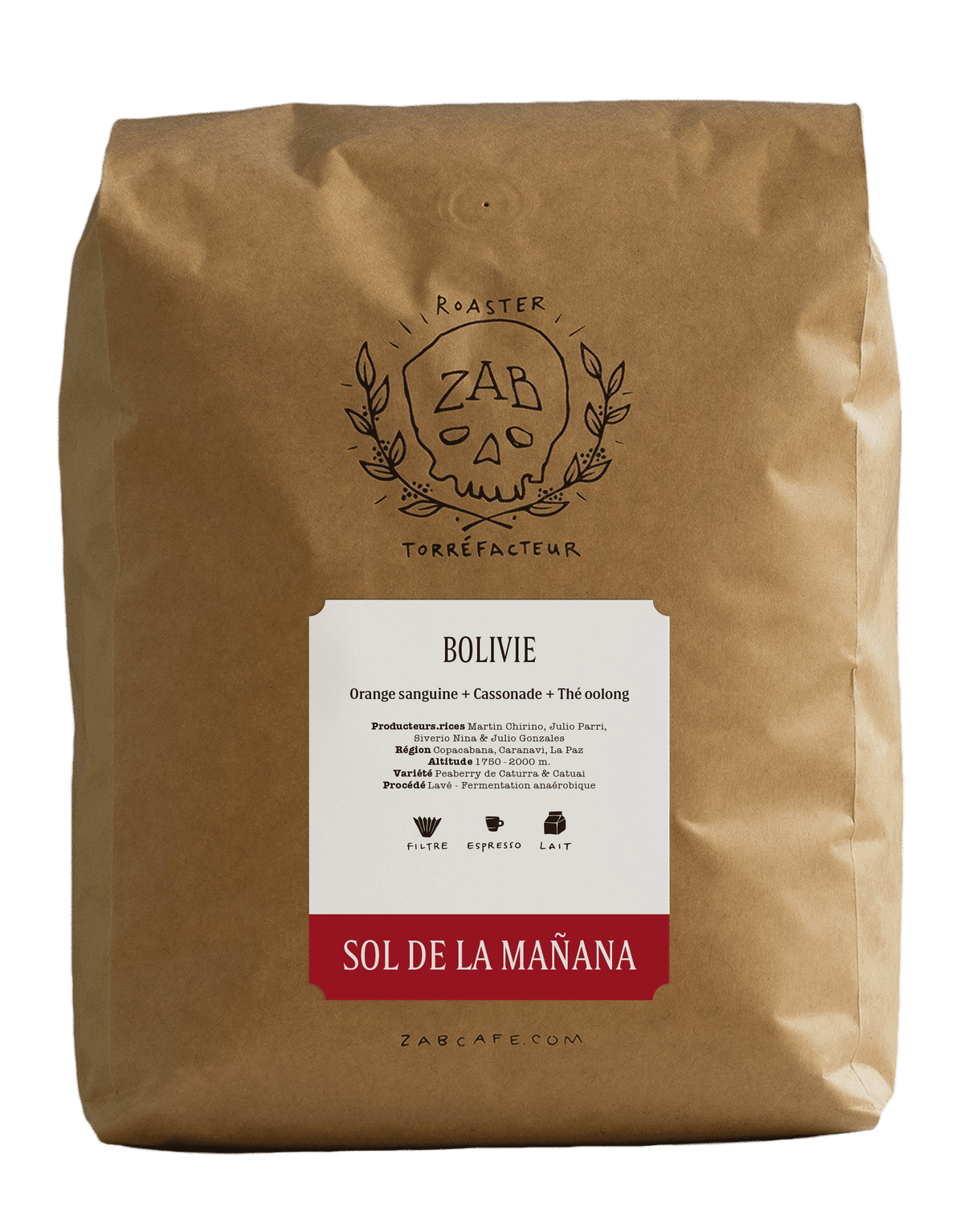 BOLIVIA - SOL DE LA MAÑANA (PEABERRY)
Regular Price

$27.00

Sale Price

$27.00

Regular Price

Unit Price

per
BLOOD ORANGE + BROWN SUGAR + OOLONG TEA

SOURCING


ORIGIN
Copacabana, Caranavi, La Paz, Bolivia
PRODUCERS
Martin Chirino, Julio Parri, Siverio Nina, Julio Gonzales
VARIETALS
Caturra & Catuai Peaberry
PROCESS
Washed with anaerobic fermentation
ALTITUDE
1750 to 2000 MASL
PARTNERS
APEX
LOT SIZE PURCHASED
690 KG
FOB
4.40 US/LB
PRICE DELIVERED
8.35$ CAD/LB
RELATIONSHIP
1 year / 1 lot
The Pledge : transparency.coffee
Sol de la Mañana is a training program launched by Agricafe, a coffee exporter, processor and producer of Bolivian coffee founded in 1984 by Pablo Rodriguez. Pablo and his children Daniela and Pedro Pablo are working together to restore and improve Bolivian coffee by offering a comprehensive 7-year program, including ongoing training and coaching. Sol de la Mañana has enabled the 4 growers of this specific batch of coffee to increase their productivity by over 200%, in addition to greatly improving the quality of their beans.

Here we have a peaberry; the name given to a mutation of the coffee bean that causes its cherry to produce only one seed rather than two, leaving us with a round, smaller, and much denser bean. Peaberries are said to have a different flavor from other regular beans, which is why the 5-10% of cherries showing the mutation have been isolated and collected to create this batch of special coffee beans.

Thanks to our import partner and Agricafé's work in Caranavi, Bolivia, we can offer you this coffee grown at high altitude and fermented without oxygen (anaerobic) developing its delicate notes in greater depth.


RECOMMENDED PARAMETERS FOR ESPRESSO

| | |
| --- | --- |
| GROUND COFFEE | 18.5 G |
| COFFEE IN THE CUP | 37 G |
| EXTRACTION TIME | 28 SEC |